In recent years, along with strengthening of people's environmental protection awareness,replace disposable products with renewable products has became the new trend. And for the daily life of common people, people tend to use the non woven bags instead of the plastic bags. Therefore, non woven shopping bags had won the favor of business and became one of the most popular promotional items.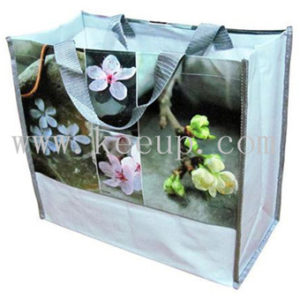 The quality of non woven bags is directly proportional to the price. The higher, the better of the materials and the workmanship; on the contrary, the cheaper the worse of the quality and the materials of non woven bags used is also cheaper, not to mention the artificial. In the case of the same price, how to distinguish the product is good or bad? First of all, we need to know a few parameters that determine the quality of the product:
1.The turner of non-woven bags. We should know the importance of suture in the process of non-woven bag . In order to save costs, some factory usually go  mongline instead of doublet, hire inexperienced workers so that the product is not straight line even running out of it.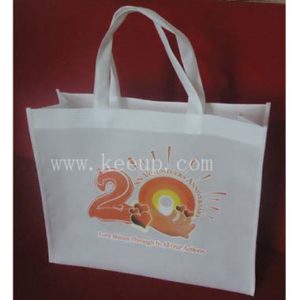 2. The grams of non-woven. Grams here refers to the weight of 1 square meters of non-woven fabric. The heavier use of non-woven cloth, more thick, more durable of it . The promotional non-woven bags for ordinary enterprises are mostly 80 grams, which can probably be used 10 times. The thinner 70 grams can withstand 4-5 kg while 80 grams can withstand 5-6 kg, and so on.
3. The technology of non-woven fabric. A good quality of the non-woven bags are not only durable but also shapeable. Non-woven bag is used mostly in screen printing which are inexpensive but with clear lines. In addition of the human factors, the other important index is the pigment. The use of inferior to non-woven bag is not environmentally friendly and even lead to pungent odor.
If you want more information about logo imprinted promotional products ,please talk with our salesman, they will give you professional advise  on promotional items.