Custom tote bags are one of the top-selling promotional products and are the perfect solution every, promotional and marketing need. We have a large selection of styles and colours for you to choose from! This promotional tool is something your organisation and your clients can actually put to use. No matter if they are used while shopping for groceries, lounging at the beach or while out and about, your company or organisation's logo or message will be on display for all to see. Reusable bags are in high demand and with more and more cities eliminating plastic bags, that demand will only grow.
The Popular Grocery & Shopping Tote Bag – Recyclable!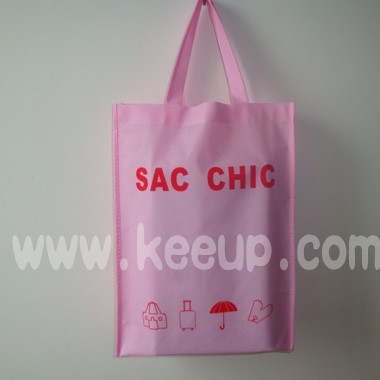 In the last few years, the custom grocery tote bag, typically made of non-woven or polypropylene material, has become extremely popular – and for good reason!  The custom grocery tote bag is typically constructed of a light but strong non-woven or polypropylene material.  These bags typically contain approximately 20% recycled material and can usually be recycled!  Shopping Tote Bags are typically promoted at retail operations to promote reuse, recycling and to stop or limit the use of plastic or paper shopping bags.  Many of our customers are now using these tote bags for trade shows, conferences and as a general corporate gift.
Canvas Tote Bags and Cotton Tote Bags
Custom Canvas Tote Bags have been and will always be popular.  They have a classic look and feel, and due to recent changes in manufacturing, have dropped dramatically in price!  From the classic boat tote to more recent organic tote bags and tote bags Made in the USA, we have a large variety of cotton canvas tote bags to choose from.  Cotton canvas typically varies in weight from 6 oz to 22 oz.  the lightweight 6 oz tote bag are popular for trade show tote bags due to their lightness.  The main disadvantage of cotton tote bags are the risk of mildew and staining, but with proper care, they will last for many years.  The heavier cotton canvas tote bags are typically used for the classic boat totes, designer tote bags and executive style bags.
Trade Show and Conference Tote Bags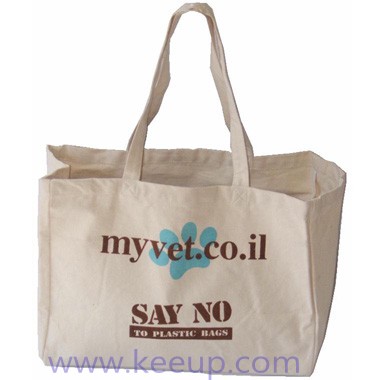 While these have dropped in popularity recently due to the recession, the classic trade show and conference tote bag are great for style, designs, features and durability!  Typically made of 600D PolyCanvas, these bags come in wide array of colours and sizes.  Typically in the lower to medium price range, these personalised tote bags are great for conferences and trade shows.  Unlike some of the cheaper alternatives, Poly Canvas Tote Bags will be used again and again.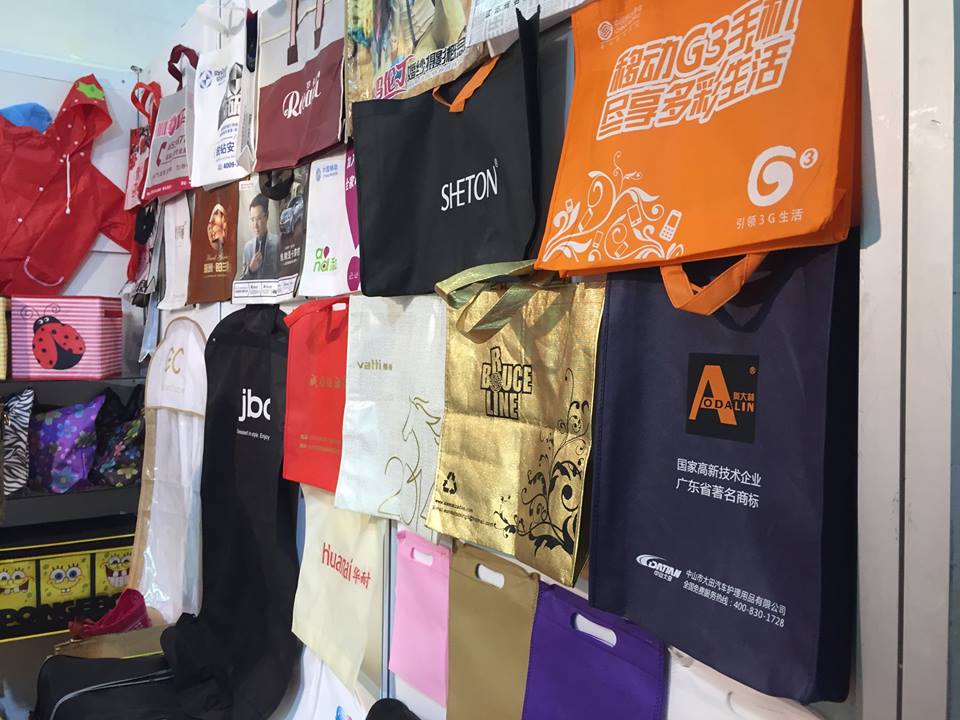 Keeup offers a wide variety of cheap promotional items with your logo or saying imprinted.  Whether you are looking for a custom canvas tote bag, a promotional grocery or shopping tote bag or a trade show tote – we have it.  In addition, most of our promotional tote bags can be rush produced in as little as 1 working day at no additional cost!