Custom Drawstring Bags are perfect wholesale advertising items for your business promotion gifts. It's flexible and convenient when used for shopping and going out. Wholesale cheap drawstring bag can print personalized logo and pictures on the surface. Besides, sizes can be made according to your requirement. Moreover, the promotional drawstring bag has strong practicability with environment-friendly material: it can be used as packaging for promotional gifts, jewelry, mobile phone and market shopping.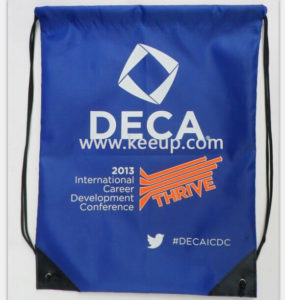 Material for custom wholesale drawstring bag can be polyester, non woven and cotton.
Personalized non woven drawstring bag has relatively cheap price, easy to make and better advertising effect. China wholesale non woven drawstring bag is mainly used for external and internal packaging for such as shoes, gifts, candy and so on.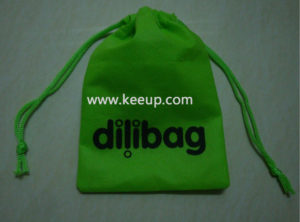 Polyester and cotton wholesale drawstring bag have more durable material than non woven drawstring bag. It' easy to wash without worrying the fade of logo and can be used for many times, though the cost is higher than non woven drawstring bag, advertising effectiveness is much better.