Advertising baseball cap is a novel advertising carrier for custom wholesale promotional gifts. It has high mobility, bright colors and good vision effect. Can be designed with personalized with your own logo silk screen printing or embroidered on. Besides, it is beautiful and durable, low price and high quality which makes it a important form of enterprise advertising and as promotional gifts.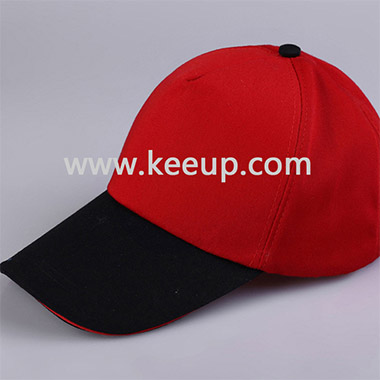 Wholesale custom baseball cap as advertising promotional gifts:
high mobility: where there is custom advertising baseball cap, there is advertising.
low price and high quality: investment cost for advertising is low, production time is short, deep advertising impression on consumers.
A wide range of application: personalized advertising baseball cap can be used to as shelter from wind and sun, it is suitable for everyone.
Long advertising time: the wholesale advertising baseball cap has long service time, so has long term for advertisment and it's a reliable and cost-effective advertising way.
Personalized design available: can be imprint with your design and logo on the advertising baseball cap, logo position can be front, side, back. The fidelity image will never fade. It's your best choose for promotion gifts to friends and for advertising.