Using promotional products in your marketing campaign is an incredibly powerful way to draw attention to your company. This simple yet effective marketing tool has the capacity to boost the opinion people have of your brand. Promotional products will bring you what digital campaign could not: a real, physical contact with people. By giving a potential client or a customer promotional product which has your company's logo clearly written on it, you are giving them a real, physical object which will engage them with you. Also, people will think highly of you and your company if they get the impression that you have taken some time and effort to send them free and useful gift.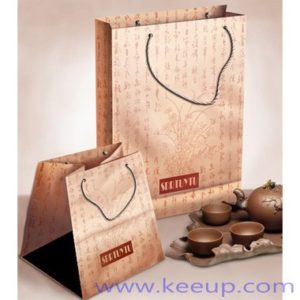 The printed paper bags are a great way to promote your brand and raise your company profile on the international market. When you are going shopping, you have to pack the things with the paper bags. There is a range of large and small bags available at wholesale prices from the online store. The bags printed with your branding can help introduce your company and brand. They are tailored to highlight your brand, company or special occasion. They are available in an assortment of colors and themes, so that you can pick the best one that is right for your needs.
When it comes to choosing the printed paper bags, it is important to turn to a company that specializes in designing and manufacturing all sorts of bags. Having so many options in your mind, it is imperative to consider picking an appropriate size and shape. However, the decision you make should be based on what your shop or business actually sells. Furthermore, it is important to know what is the product you will be placing in these bags. If you shop something without bags, you will find that it is difficult to take them. Maybe, you will leave something when taking.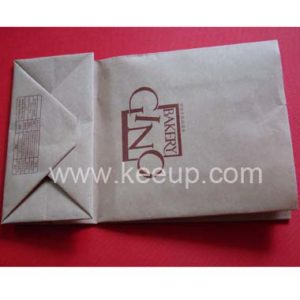 The personalized printed paper bags can be tailored with different designs and colors. You can add your company name and brand, which is a great advertisement to promote your company. These bags are perfect for conferences, giveaways. Actually, these bags are cost effective, so that you can spend less money on them. They can offer a great sense of quality to your product or brand. They are stylish and useful. And you can use them for many times. They can be used to pack a piece of jewellery, cosmetics, or an item of clothing. They are a fast and easy alternative to in-store gift wrapping.
Cheap printed paper bags can be the perfect item for you to buy for yourself or use for your business. We, the Keeup Company is a professional promotional products and custom made products manufacturer in China. We are your one-stop-shop for all your promotional business products and business promotional items needs. We can manufacture logo imprinted promotional products from China according to your request, printing custom logo and shipping to worldwide. If you are in the market for drawstring bags you should head over to Keeup to see the different drawstring bags and other bags that are available to you at great prices.