With the development of global economy, commodity became more global than before. The company also use the advertisement to develop, but the new trend is to develop the promotional items.
We can give the promotion items with the products we sales. Such as buy iPhone, to we not only have a phone but an earphone. We buy some cloth in C&A, we should add 1RMBto buy a paper bag for our items. Or sometimes we can receive a pen or cup from other company, and we should not buy anything or give some money. It's free. And the only thing is that they made a advertise to you about their company.
So the best mode of a promotional gifts Ltd?
First, the company need to have the best products. It doesn't mean the products is expensive, it means that the products should be a good quality because the products are the advertising of their company.
Second, the company need to have a lot of products. Because a company must buy different kinds of products at different times. Would you want to give your customers a Christmas stocks at summer? Of course not! The company want to make customer's summer become cooler, and winter becomes warmer. You can know the promotional gifts company from their product catalog.
Third, the company need, to be honest. The standard to evaluate a success company is not how many products they sales but the company whether honest or not. Because we all don't want to do business with a dishonest company.
According to the above conditions, Keeup promotional gifts Ltd has the best products, honest and all kinds of promotional items. Whatever you want, just tell us and we can give you the best price.
Keeup promotional gifts Ltd is your best choice when you want to buy promotional gifts. We have kinds of products, such as promotional baseball hats, non-woven bags and so on. The hot selling products in the 2017 summer —custom beach balls are one of our feature products.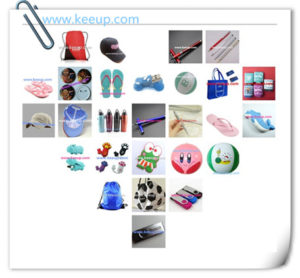 You can find it from our website.